Super Hyper Hiatus Force GO!
Sorry the lack of posts.
Life's been somewhat...complicated lately. I'll be doing my best to update more. Psychonauts and Killer 7 are definitely on the roster of reviews, and the next "No School Like the Old School" is being worked on as I speak.
For now, enjoy FOX New's latest breaking news story...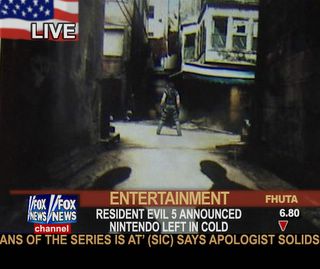 Har har!